We're The Friends With Forks
It is so important to have trusted advisors when moving an older parent or family member. We would be honored to help your family navigate moving to a senior community. Take a moment to read more about our team below.
Jennie Alwood, Founding Partner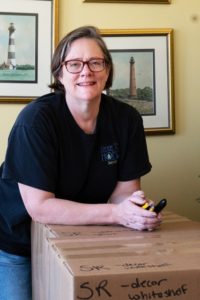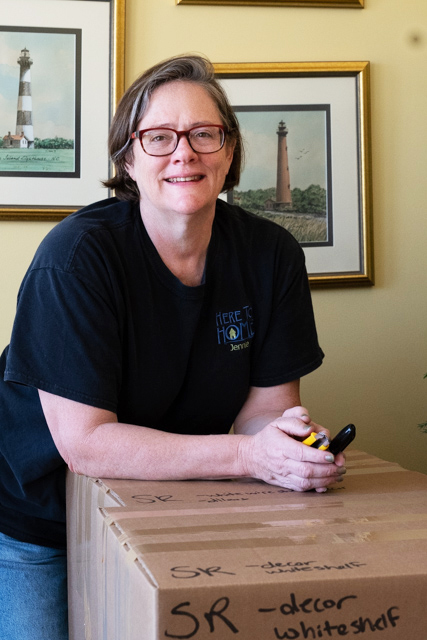 Little did I realize that my work as a museum exhibition designer would lead me to starting a Senior Move Management business, but let me explain. I was the Director of Exhibit Services at The Franklin Institute where part of my duties were to oversee the installation of traveling exhibitions. In 2007 we had the tremendous task of installing 20,000 sq ft of exhibitry and artifacts for the King Tut exhibition that was touring the world. As I stood on the loading dock day after day watching 27 trucks unload their precious cargo, I was confident that we had planned well and everything would be in its place when the doors opened. When I used those same skills to help my parents move from their home of 3o years, the move went like clockwork. It went so well my Mom said to me "You should do this for a living" and it was then that I realized there was a business here. Soon after Here to Home became a reality and now 15 years later, I know it was one of the best decisions of my life. I love my work.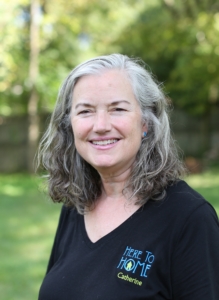 After 20 years in nonprofit management, Catherine brings organization to our business and naturally joins in H2H's priority: do everything with kindness. The Durham area has been Catherine's home since she was a child. She loves getting to know clients, and seeing them create home in their new space. Catherine would love to speak with you about what makes your move unique.
Carrie Salisbury, Senior Move Manager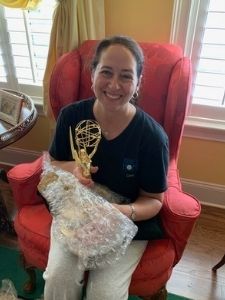 Yes! Carrie gets the Grammy for Best Performance in a Comedy. We know moving is stressful and Carrie brings a smile and a laugh to the tough moves, easing stress and getting the job done. As a mother of teens, she knows that a little humor and being light about downsizing and moving makes everything run more smoothly. Her work experience in special education brings out her natural compassion and love for the people we move.  And the winner is . . . all of us who encounter her good humor and ease.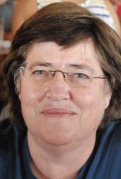 Sarah Williams lead the Raleigh office of Here to Home before she died March 28, 2013 due to complications associated with Lupus.
Our clients called her a Godsend. We don't take compliments like that lightly. It's an honor and responsibility being a Godsend! She had more patience and quiet understanding than anyone I know. People felt at ease around Sarah. 
She was drawn to this industry because she liked being there for people during stressful times. She made their lives easier. She truly embodied the spirit of "here to home" by accepting people where they are with all their disorganization and humanity and transitioning them calmly to their new home.
In honor of Sarah's generous spirit, H2H makes an annual donation to The Lupus Foundation. The H2H family also has a personal connection to Josh's Hope, a local group offering vocational and social support for people with mental health challenges. We donate 2% or more of annual profits to these two organizations.